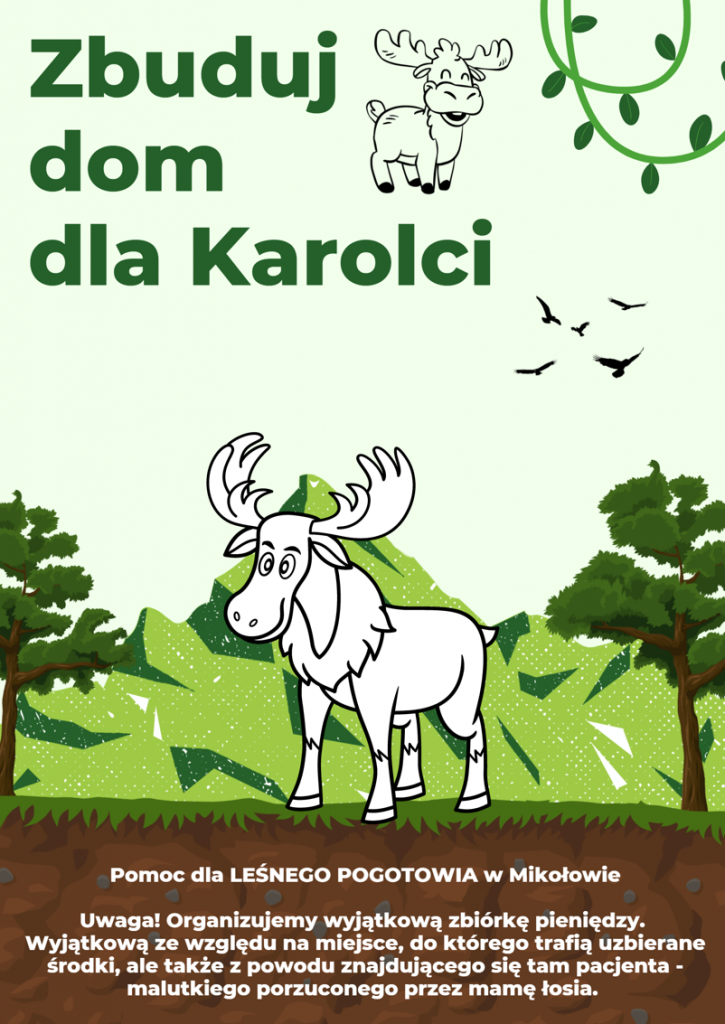 Karolcia, bo tak ma na imię znaleziona samica łosia, ma około 2 tygodni, a jej niezwykłość polega na tym, że jest cała biała. Prawdopodobnie właśnie z tego powodu została sama. Jak możemy się dowiedzieć ze strony "Leśnego Pogotowia", w Polsce białe łosie to ogromna rzadkość. Było ich zaledwie kilka przypadków (nie więcej niż 5). Zobaczenie takiego łosia to zatem jak wygrana na loterii.
Ze względu na to, że nie każde miejsce chce zająć się wychowywaniem tego niezwykłego okazu, są one zazwyczaj usypiane. Natomiast pan Jacek Wąsiński z mikołowskiego "Leśnego Pogotowia" podjął się wyzwania i zaadoptował białą łoszkę. Niestety wychowane przez człowieka łosie praktycznie nie dają się udziczyć, natomiast oswojone nie boją się na tyle człowieka jak powinny, stanowią zatem zagrożenie w przypadku niespodziewanego zachowania osoby, którą spotka.
Z powodu Karolci, ale także ze względu na potrzeby wszystkich pacjentów, ośrodek w Mikołowie organizuje przebudowę. Aby pomóc temu wyjątkowemu miejscu, wystarczy kliknąć na poniższy link i przejść do bezpośredniej zbiórki pieniędzy organizowanej przez "Leśne Pogotowie" albo wrzucić przeznaczoną na ten cel kwotę do skarbonki znajdującej się przy wejściu do szkoły.
Odnośnik do zrzutki:
https://zrzutka.pl/pomoc-w-przebudowie-i-modernizacji-lesnego-pogotowia-pomagamy-od-30-lat-dzikim-zwierzetom?fbclid=IwAR2a8qjGJthnLDD752ghBC6m6LhKbYlC24iF1uIae2KpUJurCa7en_qUSyw