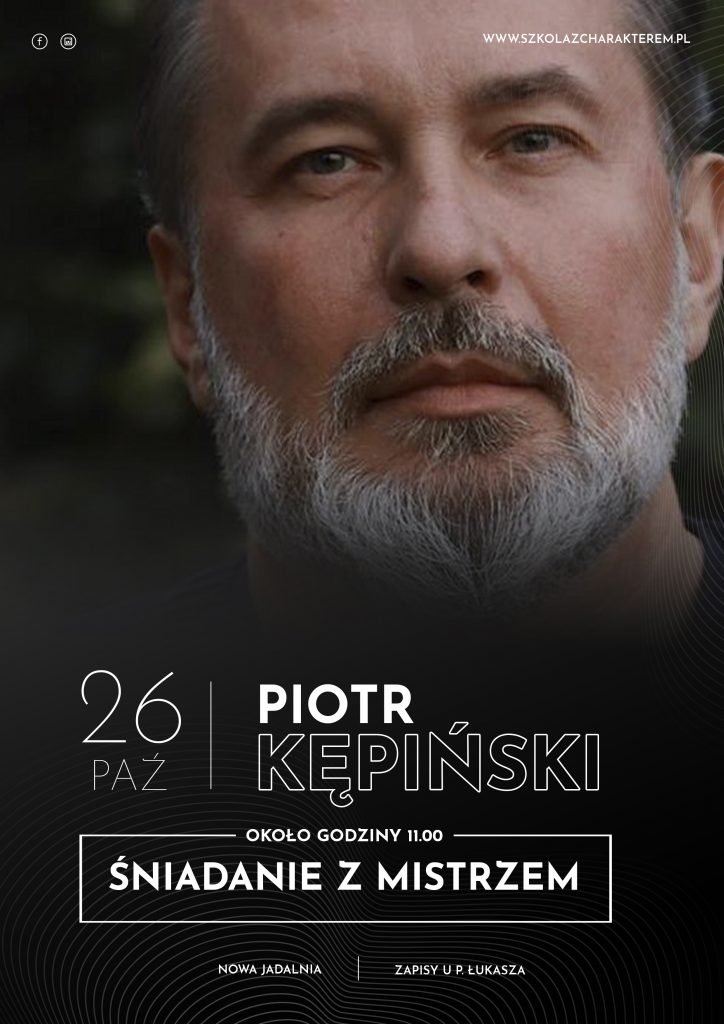 Kochani Uczniowie,
Mamy ogromną przyjemność ogłosić kolejnego wyjątkowego gościa w "Śniadaniu z Mistrzem" – Piotra Kępińskiego! To niezwykle utalentowany poeta, ceniony krytyk literacki, oraz ekspert w dziedzinie kultury Litwy i Włoch. Pan Kępiński ma za sobą fascynujące doświadczenia, mieszkał zarówno w malowniczym Wilnie, jak i wiecznym Rzymie, a jego twórczość jest bogata w opowieści o tych pięknych miejscach.
Autor wielu książek o Włoszech. Piotr Kępiński ponadto, napisał niezwykle interesujący zbiór esejów poświęconych kulturze litewskiej, które przyniosły mu uznanie jako znawcy tego obszaru.
Data: 26 października
Godzina: około godziny 11.00
Miejsce: nowa jadalnia
Zapisy: u P. Łukasza
Nie przegapcie okazji, by usłyszeć opowieści z pierwszej ręki o życiu, literaturze i kulturze Litwy i Włoch. To będzie także doskonała okazja do zadawania pytań, poszerzania horyzontów i czerpania inspiracji od tak utalentowanego gościa.
Przygotujcie swoje pytania i przyłączcie się do nas na tym fascynującym spotkaniu! Czekamy na Was z niecierpliwością.